Posted on April 28, 2023 by Lars Carlén
(Translation by Andreas Lindahl)
Based on Sweden's small population, it is exceptional how many creative innovations come from Sweden. Journalists Henrik Berggren and Eva Krutmeijer have taken a closer look at this in the book "Svenska Innovationer som förändrat världen" (Eng. "Swedish innovations that changed the world"; not in translation. Publisher Max Ström.)
The book starts off by describing some significant factors that have contributed to the large number of innovations. One of the things mentioned is that literacy in Sweden was high as early as the 1700s. And that early book publishing in Sweden consisted of different kinds of handbooks by and large. Another thing that is mentioned is the Swedish property rights that go far back in time. The stability in Swedish society is also dealt with.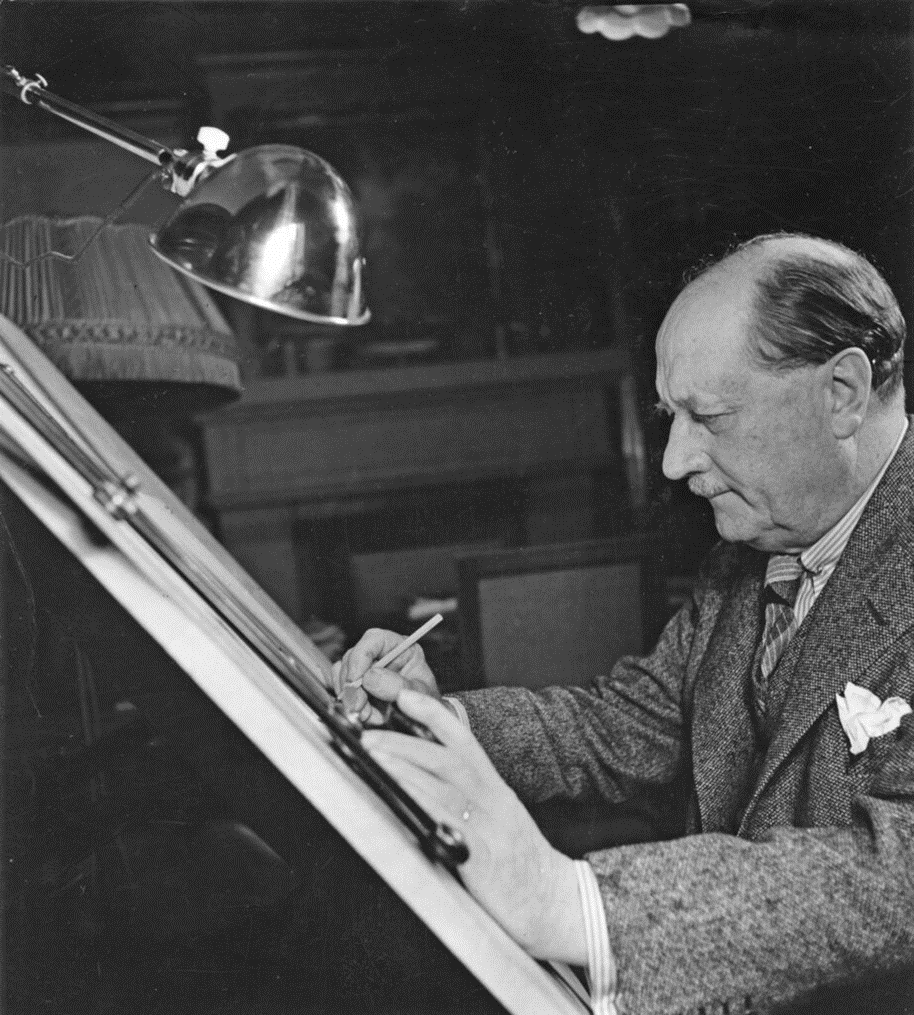 This is one of many creative Swedish inventors, viz. Sven Wingquist who invented the self-regulating spherical ball bearing and he was one of SKF's founders. Photo: Unknown.
So, the question that presents itself looking at the Swedish model that received a lot of international attention for much of the 20th century: Could the Swedish model in any way have contributed conducively to the emergence of the Swedish innovation climate as such?
"I think that the fact that there are both strong trade unions and strong employers in Sweden who negotiate and respect each other is positive in this context – 'hungry wolves don't always hunt the best' seems to have been at the forefront of the mind of almost everybody. Job security also means that engineers in Sweden dare to start their own projects and dare to question employers, in a different way than in many other countries," says Henrik Berggren.
Above all, the book is a description of several exciting Swedish innovations. They are described in a simple and interesting way with many nice older pictures.
Hesitant at first to write the book
When Henrik Berggren, who has a Ph.D. in history and was previously head of culture at Dagens Nyheter, was asked to write this book, he was somewhat skeptical. Innovations were not something he felt was his field. When he received support from science journalist Eva Krutmeijer, he chose to accept.
"Working on the book was a discovery for me and made me see how innovative people can be. During the book initiative, my view of the future became more optimistic," he says.
For Henrik Berggren, it was overwhelming how many people in Sweden had the ability to tackle concrete problems, to think differently and then come up with new solutions.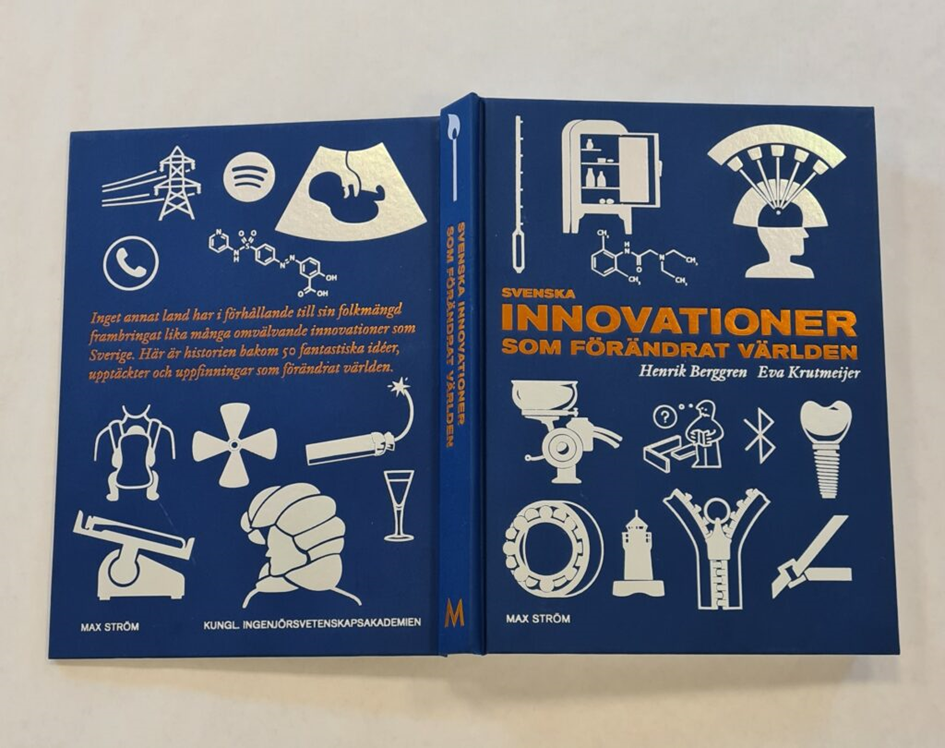 The new book "Svenska innovationer som förändrat världen" is written by Henrik Berggren and Eva Krutmeijer.
The book highlights social and technological innovations
So, what exactly is an innovation? Needless to say, it's easy to think of clever technical and scientific inventions once you hear the word. Of course, Swedish economic prosperity is linked to these incredibly important innovations. More unexpectedly, but also interestingly, is that the authors of this book chose to also include Swedish social innovations such as social security numbers and paternity leave. However, a large part of the innovations described in the book are mechanical innovations from the 1700s, 1800s and early 1900s.
"The early mechanical innovations are easier to understand for those of us who are not scientists."
Which Swedish innovation is really the most important? The answer, of course, depends on what you focus on. But Henrik Berggren mentions Mått-Johansson's measurement set. His real name was Carl Edvard Johansson. The set of measures has been of crucial international importance for precise standardized measurements.
The book makes it clear that what is usually called the engineering country of Sweden has achieved very clever and useful innovations. But what does it look like in the future?
"There are both glimmers of light and worrying signs for the future. One problem is the increasing inequality in schools. Because you never know where the talents are. One example is Lars-Magnus Ericsson, who grew up in simple conditions on a farm, was a fantastic innovator. At the same time, I believe that the structures for innovation in Sweden are fairly strong. That would suggest that innovation can continue here. There are also areas where Sweden is really at the forefront, e.g. in environmental technology."
By: Lars Carlén